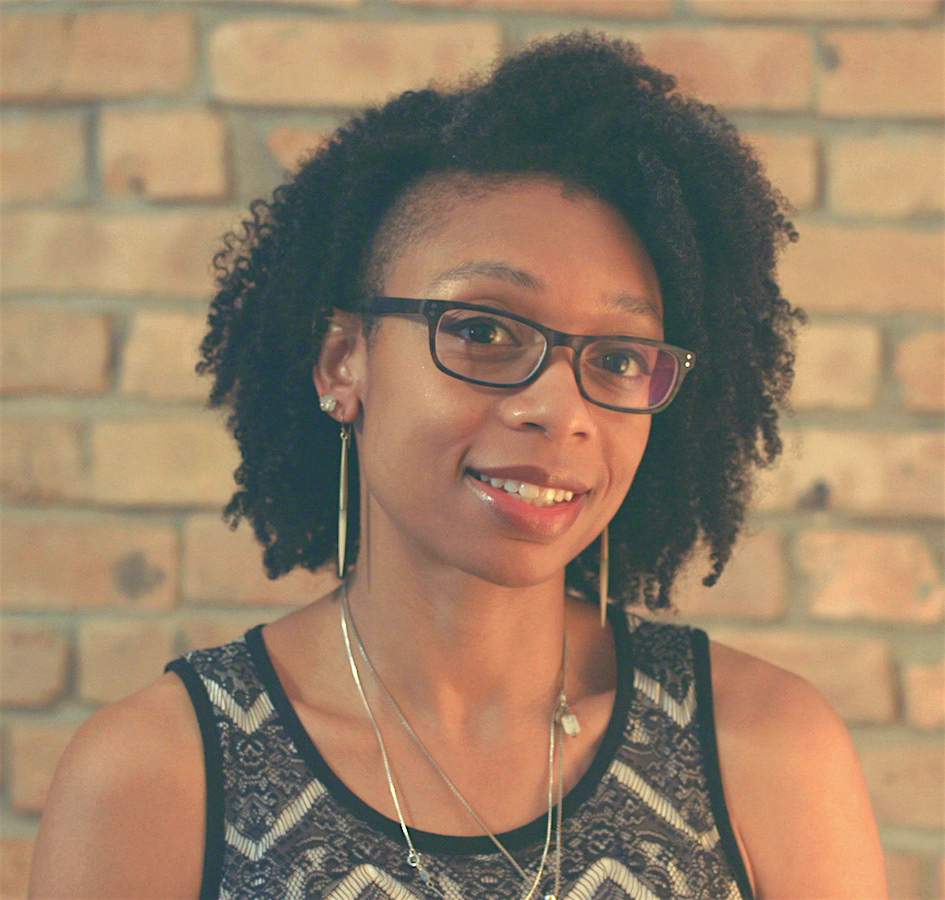 Simone Barros creates moving image and soundscapes for film, theater and audio sound art.
Born in Atlanta, Simone has screened her short films and soundscapes in New York and Cleveland after graduating from New York University's Tisch School of the Arts receiving the Martin Scorsese Filmmaker Grant and Tisch Dean Craft Award. Simone worked postproduction for filmmakers Judith

Helfand, Ric Burns, Sam Pollard and Spike Lee. The Cleveland Public Theater produced Simone's two short plays and a staged reading for her full-length play "Dating Godfrey" a surreal search for a most elusive, most divine lover only to reveal both the tragedy and power of self-manifestation. In Clev

eland, Simone unexpectedly embarked on a teaching career at Cleveland Institute of Art and Cuyahoga Community College which intensely transformed her practice of filmmaking.
In 2016, Arts Cleveland awarded Simone a Creative Workforce Fellowship during which she created the short experimental documentary, Freedom Runners, a cinematic study of memory and history as collective memory revolving around a 91 year-old woman's crusade to save a house rumored as an Underground Railroad shelter.
Recent developments have inspired Simone to expand the short documentary into a feature length experimental film.
Dividing her time between Cleveland and New York, until the 2020 COVID-19 travel restrictions, Simone now teaches a course at Pratt Institute, is a teaching artist with the Manhattan Theatre Club and directs audiobooks by acclaimed authors including Chimamanda Ngozi Adichie, Jacqueline Woodson and Ibram X. Kendi.