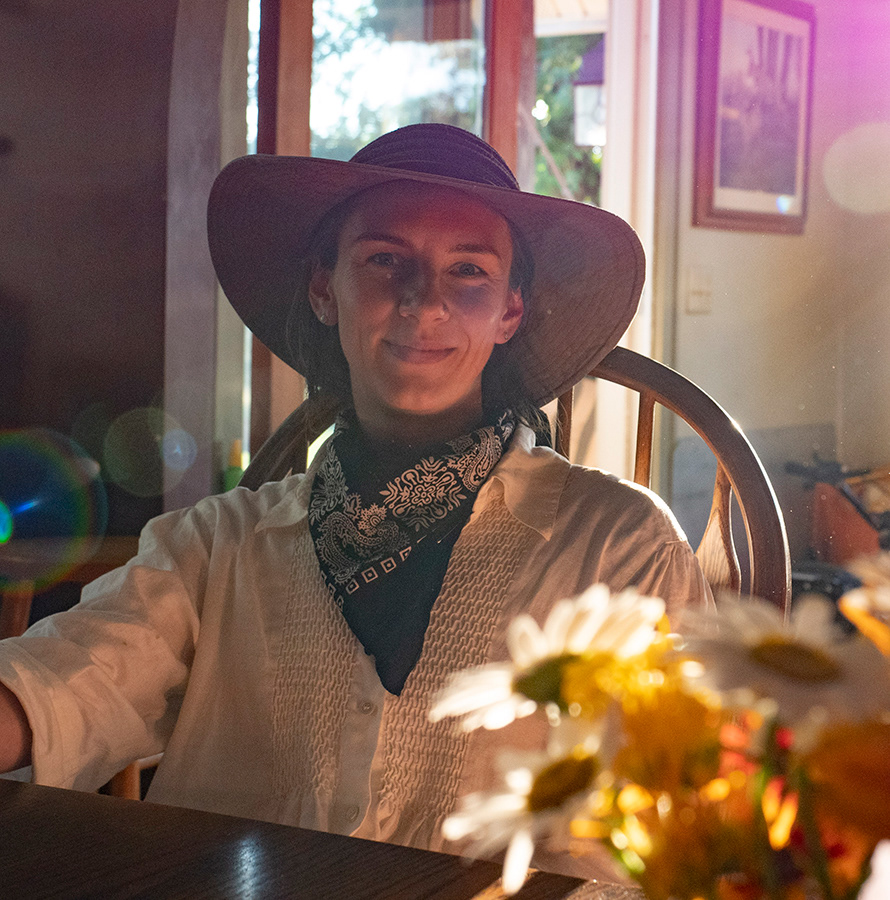 Ruth K. Burke is an artist and educator who works between the fields of contemporary art and animal studies. In practice, she engages a variety of farm animals and their human caretakers to inform performances, video, social engagement, and material explorations. Burke looks closely at and participates in the performative labor that sustains and complicates inter-species kinship. Her work is an extension of a lifelong multi-species education and through continued participation in farm work, she develops long-term relationships with human and nonhuman collaborators.
Burke has exhibited throughout the U.S., including New York, Chicago, San Antonio, Columbus, and Detroit. Recent projects include edible sculptures at ACRE Residency and In Heaven, Love Comes First (2019) a collaborative body of work with Dulcee Boehm.
Ruth holds a BFA in Art & Technology from the Ohio State University and an MFA in Interdisciplinary Studio Art from the University of Michigan Stamps School of Art & Design. She is currently an Assistant Professor of Video at Illinois State University in the Wonsook Kim College of Art.