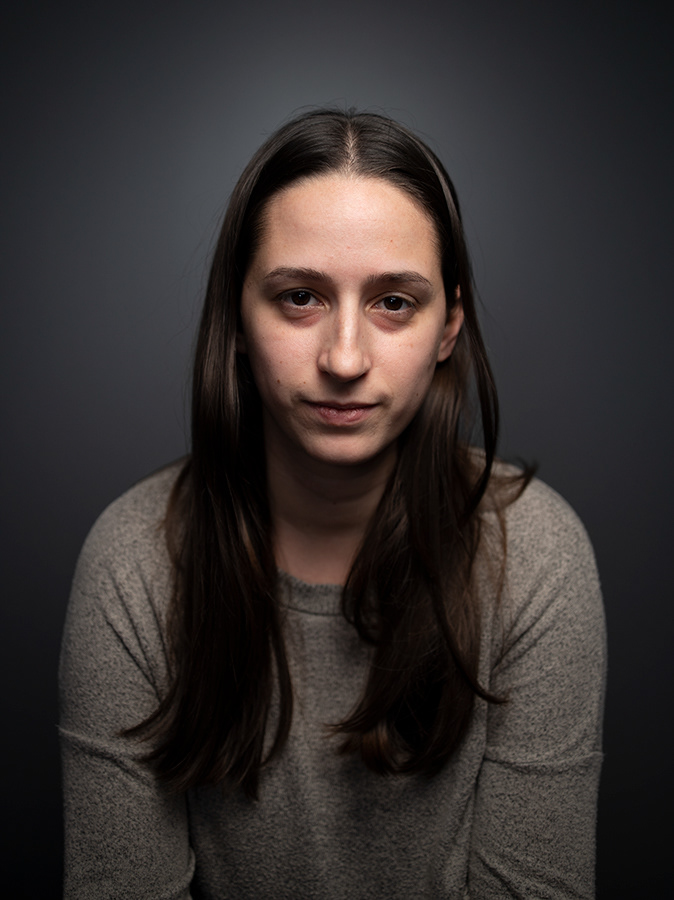 Rachel Yurkovich
Cleveland, Ohio

Rachel Yurkovich was born in South Carolina, but lived most of her developing years in Skopje, North Macedonia and Prague, Czechia.

She received her Bachelor of Fine Arts in Sculpture and Painting from the Cleveland Institute of Art in 2014. With an interest in living things and their movement as a medium, her work often ends up as video. Rachel was granted the 2014 First Agnes Gund Traveling Award, which allowed her to travel to Chernobyl, Ukraine for the filming of Black Grass in 2016. Following this opportunity Rachel's work has been the subject of solo exhibitions at the ROY G BIV Gallery (Columbus, OH), The Sculpture Center (Cleveland, OH), and Bruce Gallery (Edinboro, PA). Her videos have also been featured in film festivals such as the Barcelona Planet Film Festival (Spain), The Berlin Flash Film Festival (Germany) and the Sandalia Sustainability Film Festival (Sassari, Italy).

Rachel is currently living in Cleveland, Ohio, where she works at the Cleveland Museum of Natural History as an Interpretive Media Coordinator.