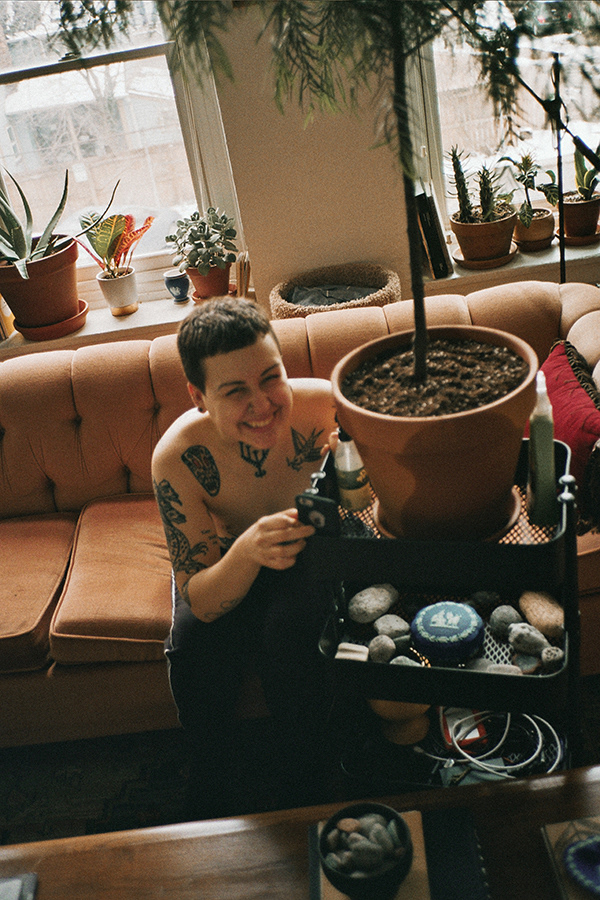 Noelle Richard is a transgender/non-binary artist from Cleveland, Ohio, based in New Orleans, LA. Their practice includes artist publications and experimental film, and their cinematic work has screened regionally and internationally at galleries and film festivals.
Noelle earned a Bachelor of Fine Arts in Drawing with an emphasis in Photography+Video from the Cleveland Institute of Art in May 2017, and received a Presidential Traveling Scholarship to continue studying LGBTQ* film in Germany that fall. They've worked on numerous short and feature films, and served on the selection committee for the 43rd and 44th Cleveland International Film Festival. In November 2019, they were commissioned by For Freedoms to create an image for the platform's billboard campaign in collaboration with Amanda D. King. This commission resulted in Noelle's 2020 short film Caroline | Litho | MC, as well as a billboard that was installed in Cleveland in late 2019.
Currently, Noelle is riding out quarantine in sunny New Orleans, LA, and continues to make drawings and cinematic work that explores the construction and meanings of intimacy and community in this singular socio-political time through their lens as a white queer person. When they're not hunched over a laptop gulping iced coffee, they can be found driving along back roads taking photos of abandoned gas station signs and billboards.