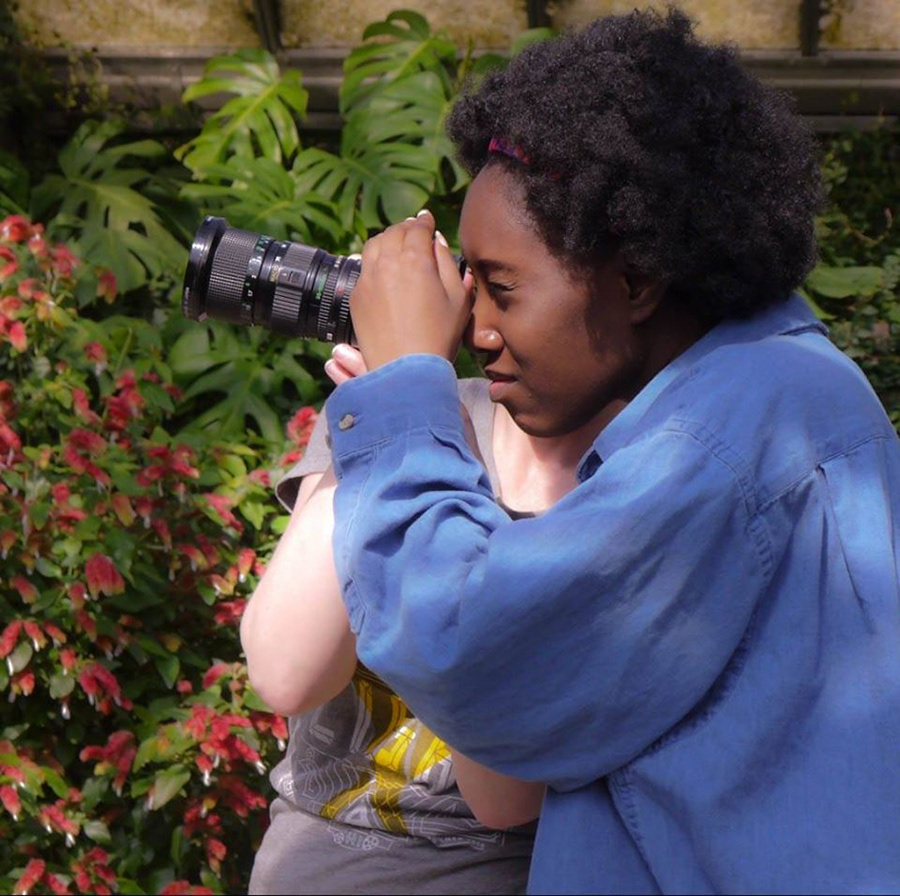 Carmen Callahan
Cleveland, Ohio

Carmen Callahan is a student filmmaker born and raised in Cleveland, Ohio. She is currently a Writing/Producing major at Cleveland State University's School of Film and Media Arts with an Associate of Arts from Cuyahoga Community College - Metro Campus. Her pieces center on black women taking control of their own narratives, and creating spaces of self love and acceptance.
Her experience includes producing DEEP END (2019), a student film at Cleveland State, co-producing/writing/directing The One Who Gave You A Name (2018), a thesis project under Cuyahoga Community College Media and Recording Arts (MARS) program, as well as creating a self-portrait video through the lens of a black female filmmaker. The One Who Gave You A Name went on to receive the Tri-C Private Screening Grand Jury Prize and Moving Studio Award. It was screened at the 2018 Greater Cleveland Urban Film Festival (GCUFF) student shorts program, as well as the 2019 Bechdel Fest shorts program.
Graduating this spring, Carmen is currently producing a documentary as well as writing her first feature film for her thesis project. In March 2019, Carmen was in the middle of filming PENPALS - a coming of age short film that deals with a closeted debutante facing and accepting her sexuality when she reunites with her childhood pen pal. She hopes to finish the film in 2021.